Join Us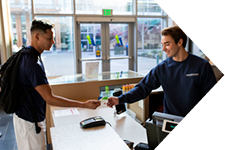 We invite you to enjoy the facility, programs, and services. You have the opportunity to participate in inMotion group fitness classes, a variety of Intramural sports, swim in an aquatics pool, get a bike quick fix at the Seawolf Cyclery, climb the Rock Wall, rent outdoor gear for your next adventure, enjoy the Low Ropes Course, go on an outdoor trip or visit the Outdoor Resource Center and so much more.
Adventure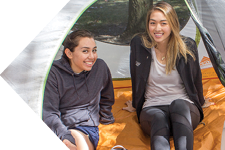 Make memories of a lifetime with fellow Seawolves when you join an adventure whether it be a hike in the redwoods, renting gear for your next big trip, or getting a bike tune-up to get you back on the road.
Fitness and Wellness 
T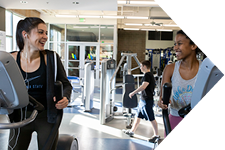 here are unlimited opportunities that range from dance-inspired classes to strength training to a wide variety of fitness equipment to help keep your mind and body active.
Intramural Sports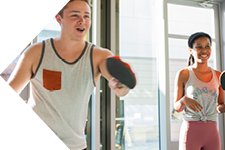 Where fitness and fun meet to create the perfect balance of community and activity. Grab your friends or meet some new friends and sign up to participate today!