Re-Opening Indoors
We are excited to be re-opened indoors for SSU students. We are open for the Spring 2021 semester on Mondays - Fridays from 8 a.m. - 4 p.m. including the Fitness Center and Cardio Alley. All equipment in the Fitness Center will be available. Starting April 26, additional spaces in the Recreation Center are opening including the track, fitness overlook, and fitness nook, and the rowing and stretching area.
We are following the current California Tier system for facility capacities. Each person can enter the facility at one time on a first-come, first-enter basis. We ask that each person abide by the signage, markers, and wear a facial covering at all times to follow CDC and local public health guidelines. 
No reservations are required. We look forward to welcoming you back to Campus Recreation! 
Please download a waiver and send it to waiversr@sonoma.edu prior to your first visit.  If over 18, please fill out this form to acknowledge the policies described in this document and submit the waiver to waiversr@sonoma.edu.
If under 18, please email longshel@sonoma.edu to request an under 18 waiver.
Join Us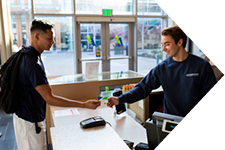 We invite you to enjoy the facility, programs, and services. You have the opportunity to participate in inMotion group fitness classes, a variety of Intramural sports, swim in an aquatics pool, get a bike quick fix at the Seawolf Cyclery, climb the Rock Wall, rent outdoor gear for your next adventure, enjoy the Low Ropes Course, go on an outdoor trip or visit the Outdoor Resource Center and so much more.
Adventure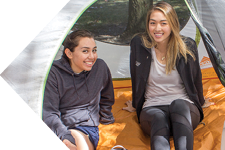 Make memories of a lifetime with fellow Seawolves when you join an adventure whether it be a hike in the redwoods, renting gear for your next big trip or getting a bike tune up to get you back on the road.
Fitness and Wellness 
T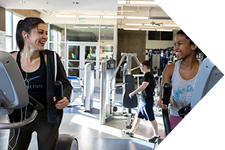 here are unlimited opportunities that range from dance inspired classes to strength training to a wide variety of fitness equipment to help keep your mind and body active.
Intramural Sports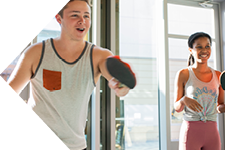 Where fitness and fun meets to create the perfect balance of community and activity. Grab your friends or meet some new friends and sign up to participate today!