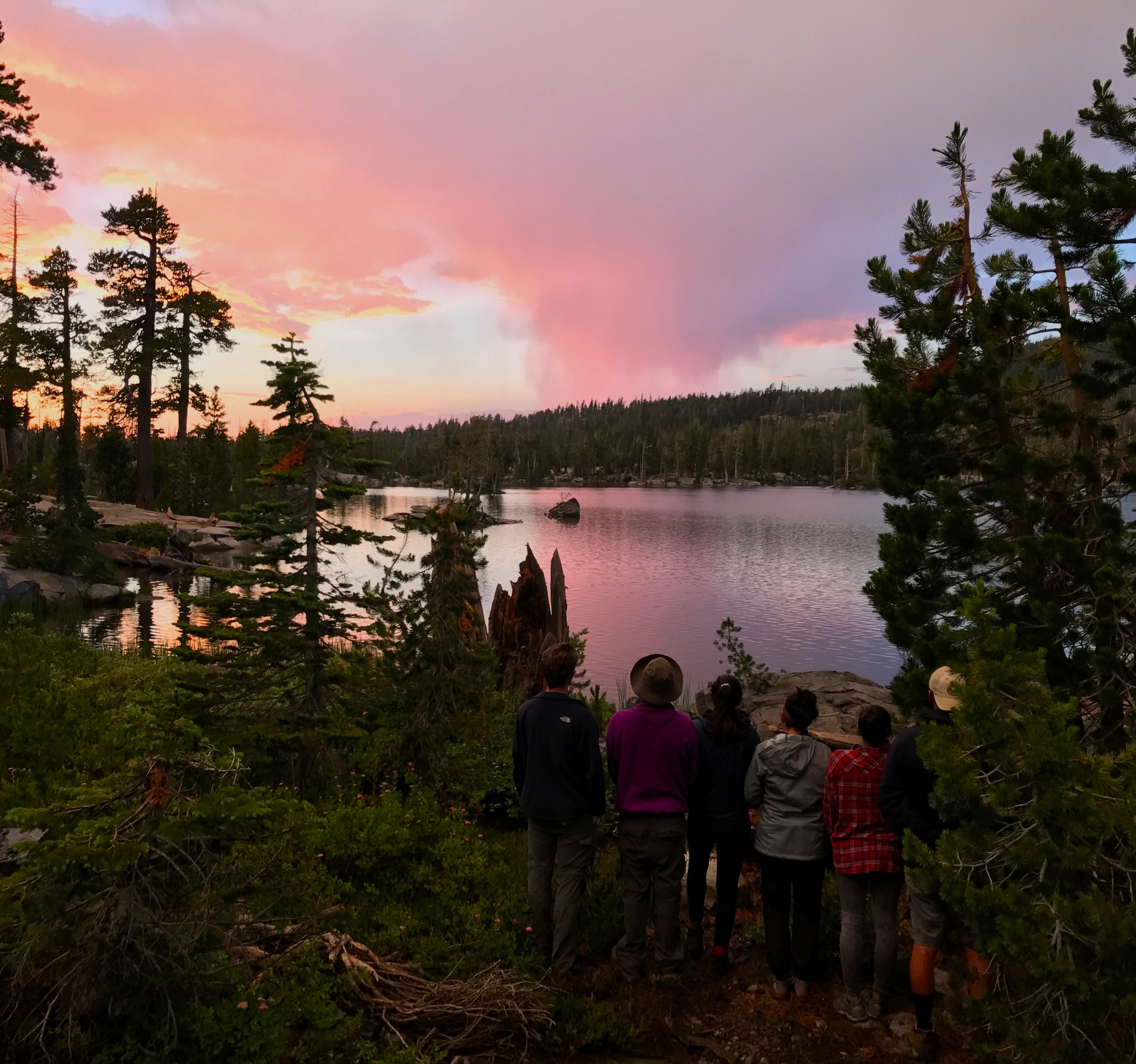 Come join us and experience a new adventure on an Outdoor Pursuits Trip. Trips may include hiking, backpacking, sea kayaking, white water rafting, rock climbing, mountaineering, cycle touring, mountain biking, hot spring soaking, backcountry cooking, and camping.
While our trips and courses may vary in terms of commitment and physical demands, all trips are designed for those with little or no experience. Outdoor Pursuits trips are a great way to gain knowledge and experience with outdoor skills, make new friends, escape into the natural world, and explore the limits of what you are capable of! All trips will include components of leave no trace outdoor ethics, principles, and practices.
Sign Up for Trips Today
FAQs
What's included?
All of our prices include experienced instructors, campground permits, maps, food (on multi-day trips), group gear such as stoves, water filters, tents, first aid, and cook kits. Trip fees also include the price of group transportation and gas expenses so there are no hidden costs!   
Who works for Outdoor Pursuits?
ODP's student leaders are some of the most adventurous, fun-loving individuals you'll meet at Sonoma State. Trip Leaders are trained in CPR and Wilderness First-Aid at a minimum, however many hold higher certifications in wilderness medicine. Trip Leaders with appropriate experience are chosen based on the technical, physical, and intellectual demands of each trip. Occasionally, we will do trips with a high degree of risk and technical ability required. We often utilize professional outdoor outfitters and instructors to supplement our student leaders. The unique expertise, leadership style, and approach of each Trip Leader will help cultivate a memorable experience for all. Often Trip Leaders emerge and come to us because of the amazing experience they had on one of our trips as a participant! 
Do you offer customized trips?
Have an idea for an amazing outdoor adventure? We can help plan, facilitate, and even lead a customized trip. Whether you are an academic class, organized club, athletic team, community group, or simply a group of friends, we can work with you to plan an unforgettable experience! Please note: contact us at least four weeks in advance of your proposed trip date so that we have adequate time to plan. The longer lead time you give us the more options we have.
Who can go on an Outdoor Pursuit Trip?
Outdoor Pursuits Trips are open to Sonoma State University students and the community. Participants must be 16 years or older to participate; those under 18 will not be able to sign up online and must go in person to the front desk at the Rec Center in order to sign up.
How do I sign up?
All signups are run through the Campus Rec portal. You can purchase directly through the website or at the front desk of the Rec Center.
What is not included in the cost of the trip?
Any personal gear, or personal snacks. Personal gear may include items such as water bottles, sleeping bags, sleeping pads, backpacks, headlamps, clothing, etc. Fortunately, most of these items are for rent through the Outdoor Resource Center.