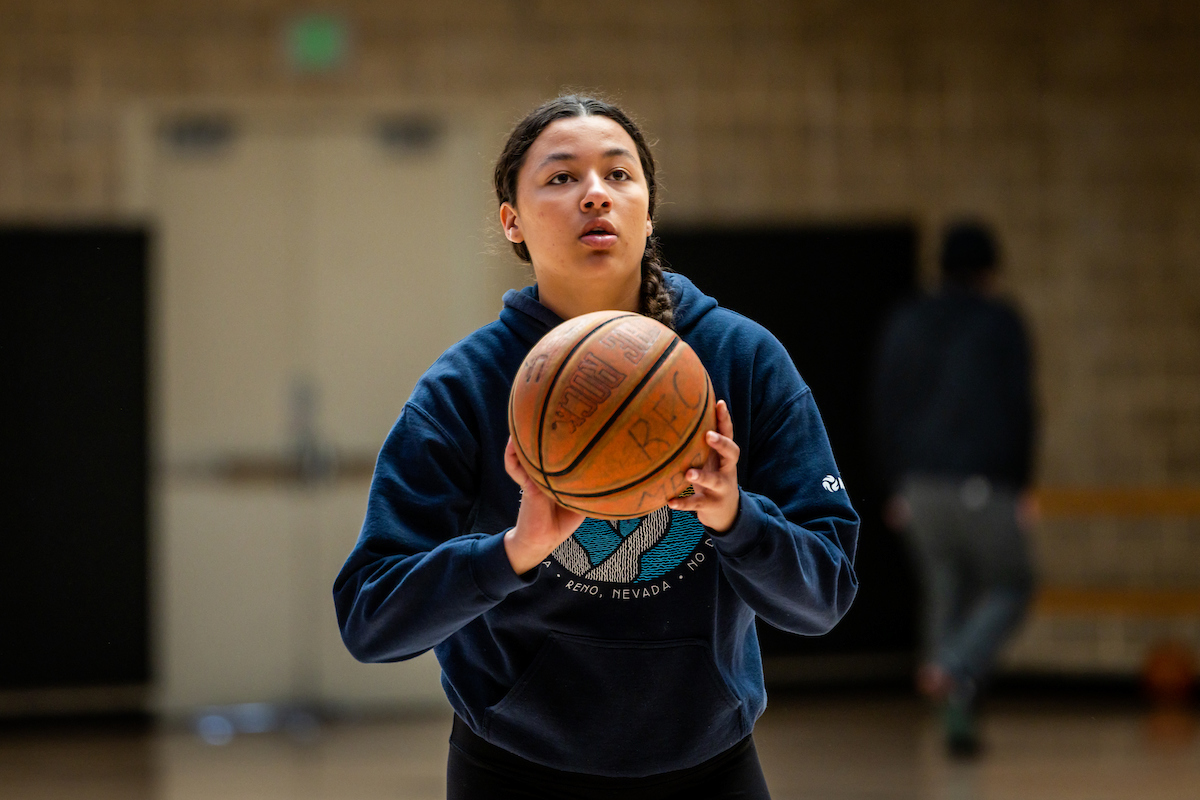 Intramural Sports (IMS) offer students and members the chance to participate in their favorite team activities and enjoy some healthy competition. Our leagues offer a sense of community and promotes fair play, sportsmanship, building relationships and staying active in a safe environment. With different activities to choose from, Campus Recreation makes it easy for students to play with their friends or sign up as a free agent.
Sign up
Create or Join a Team (Students/Rec Center Members)
Sign up for your IM $10 All Access Play Pass at recportal.sonoma.edu. Your $10 fee will allow you to participate in all team sports and all Singles/Doubles One Day Tournaments.
Once you have paid your $10 fee, you will have access to IMLeagues to create or join a team
Click on "Create/Join an IM Team" to log in to the IMLeagues account
Pick your sport and division
On the SSU IMLeagues homepage, you can see all of the scheduled time slots. You can:

Pick a timeslot and create a team
Join an existing team
Sign up as a free agent for teams that need more players
FAQs
Where are the games held?
Basketball and Volleyball are held in Mt. Everest Gym in the Campus Recreation Center

Indoor Soccer and Dodgeball are held in Denali Multi-Activities Court in the Campus Recreation Center

Outdoor Soccer, Softball, and Flag Football are held on the Beaujolais Practice Fields according to the seasons
What if I don't have a team? Can I still play?
Free-agents can add onto teams until the playoffs begin. Simply pay your Access Pass, create your IMleagues account, choose the sport you want to play, and sign up as a free agent. The IM office will do our best to get you on a team.
Who can play?
PLAYER ELIGIBILITY
Only current enrolled students, faculty, staff, and registered alumni of Sonoma State University may play. It is the duty of the team captain to see that all members of the team have met these eligibility requirements. Any violations of eligibility will result in the forfeiture of games in which an ineligible player participated. If you suspect an illegal player, a protest may be filed in the Glacier Bay Office.
No player may compete on two teams in the same sport. Coed, Men's, and Women's will be considered different sports. A player breaking this rule will be declared ineligible for the remainder of the season in that sport and the team shall forfeit any contests in which the player participated.
No intercollegiate athlete, INCLUDING red shirt and sport club athletes, will be eligible to compete in an intramural league in their sport or related sport on an intramural basis during their season. Out of season, only one intercollegiate or one club player is allowed per intramural team roster in their sport or related sport for sports with six or less players on the field. No more than a combination of two of these players is allowed per team roster in sports with seven or more players on the field. A person is considered an intercollegiate athlete in that sport for two full years following their last season of play. Current and former intercollegiate varsity athletes must compete at the "A League" level of Intramural sports. Rare exceptions may be granted but must be requested ahead of time before the player plays.
Current professional and international professional athletes are ineligible to participate. Former professional athletes may participate in the academic year following their last employment as a professional. All must register their status with the IM office and must play at the "A" level.
Eligibility checks may occur prior to all games, so players are asked to possess a current SSU ID card. 
What if my team can't make a game? Who should I tell?
As a courtesy to our employees and the other teams, please email us or call the office if you know in advance. 
Email: intramurals@sonoma.edu
Phone: (707) 664-3426
Forfeit Policy
TEAM FORFEITS:
Game time is forfeit time. A team that is not ready to play at the posted time will be charged a forfeit. Once a forfeit has been called it shall not be reversed.
A team that is not represented at the manager's meeting will be assessed a forfeit for the regular season.
A team that forfeits during their first week of play may be dropped from the league without refund if there is a waiting list team. A waiting list team that replaces a team in such a case will not be assessed the first-week forfeit.
A team may be assessed a forfeit due to unsportsmanlike conduct.
A team assessed two forfeits prior to play-offs will be ineligible for playoffs.
If you forfeit a game it will be a loss in your record and will not be rescheduled.
What if there is rain or other weather conditions?
Team captains will be notified through a phone call and email if the Beaujolais Practice Fields will be closed due to rain or other reasons. If Campus Facilities closes the field due to weather conditions or repair maintenance, we, the Intramural Sports Staff, cannot and do not have control over their decisions.
How many games do most teams play?
Teams are guaranteed 4 regular-season games. Teams that finish with a .500 record qualify for playoffs and will receive additional games. However, forfeits will not be rescheduled. Games that are canceled due to weather will be rescheduled if time allows for it in the schedule.
Do players need insurance?
Campus Recreation does not carry insurance for its participants. We recommend to all captains that you advise your players to carry some form of health insurance while participating in Intramural Sports or any physical activity. Associated Students has health insurance policies available at student rates. Pamphlets are available upon request.
What do you win?
Every member on the winning roster receives an Intramurals championship t-shirt.
Who qualifies for playoffs?
Playoff Policy
Only teams with a .500 record or better will advance to single elimination play-offs. Teams are asked to be flexible with their availability for play-offs. Teams must have a 3.0 or better to advance to the playoffs. 
Sportsmanship Policy
All participants are expected to be good sports whether win or lose.
All participants must respect and obey all IMS staff.
All participants must respect other opponents.
Loud swearing, abusive language, physically intimidating actions, obnoxious behavior, or any other type of general unsportsmanlike conduct will all be grounds for immediate ejection from the game. The guilty party must meet with IMS coordinators and full time before resuming play in the season again.
Should there be an issue with sportsmanship, IMS supervisors are to report such behavior to the coordinators and full time staff.
The following will be our Sportsmanship ranking system:

Five points= Excellent Conduct and Sportsmanship - Team members cooperate fully with the officials and opposing team members. The captain calmly converses with officials about rule interpretation and calls. The captain also has full control of his/her teammates.
Four points= Good Conduct and Sportsmanship - Team members verbally complain about some decisions made by the officials and/or show minor dissent but overall, the captain has control over his/her teammates. Teams that receive one yellow card or one technical will automatically receive no higher than 4 points for that game.
Three points= Average Conduct and Sportsmanship - Team displays verbal dissent towards officials and/or the opposing team. Captain exhibits minor control over his/her teammates. Teams that receive 2 yellow cards or 2 technicals will automatically receive no higher than 3 points for that game.
Two points= Poor Conduct and Sportsmanship - Teams constantly comment to the officials and/or opposing team from the playing area and/or sidelines. The team captain exhibits little or no control over teammates or himself/herself. Teams receiving three unsportsmanlike conduct penalties shall receive no higher than 2 points for that game.
One point= Unacceptable Conduct and Sportsmanship - Team is completely uncooperative. Captain has no control over teammates and/or himself/herself. Any team causing a game to be forfeited by unsportsmanlike behavior, or receives four unsportsmanlike conduct penalties shall receive 1 point for that game. The captain of any team receiving a 1 point must make an appointment with an Intramural Administrative Staff Member before further play will be permitted. A team that has a player ejected from a contest will receive no higher than 1 point. That player must meet with the Intramural Coordinators before resuming play with their team in Intramural Sports. Should your team need to forfeit a game, your sportsmanship rating will automatically be dropped to 1 point.
How are league standings determined?
Standings are based first on the team's record in the league, then there averaged sportsmanship score, and then head to head.
What are the differences between Pros league and Joes league?
Pros League is more competitive and most of these members played in high school or club and have had many years participating in a specific sport. Joes League is focused more on having fun and enjoying the spirit of the game. This league is concentrated on recreational fun with a smaller amount of competitiveness.